 A Warehouse of Flavors
An unforgettable experience surrounded by refinement and inspiration
Book a Table
About Us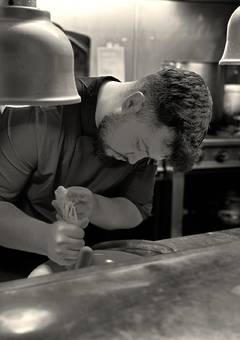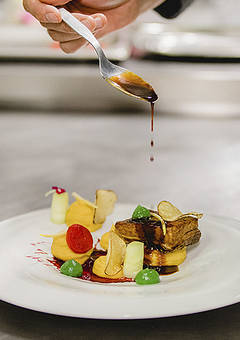 Quality that can be proved!
For dinner, the Armazém do Sal restaurant is the choice of all those who seek refinement and sophistication at the table. Our gastronomic proposals are a treat for the palate and a treat for the view. The care and feeling of those who make them is felt with each tasting and with each look.
Gastronomic Tour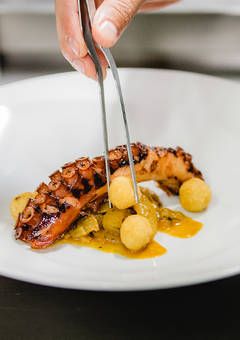 Quality that can be proved!
Couvert
Amuse Bouche
Ribeiro Frio trout tartar
Starter
Mackerel . Quioa . Vinaigrette
Fish
Seabream . Riso Venere . Emulson of crustaceans
Palate cleanser
Poncha
Meat
Veal . Beluga lentils . Carrot and Mint
Dessert
Cottage cheese . Salted caramel . Passion  fruit . Banana
Coffee & Mignardise
Honey biscuit
52.00€ p.p.
(drinks not included)
Complement your Gastronomic Tour Experience with:
Exclusive Madeira Island Wine Pairing: 24.00€ pp
Open Menu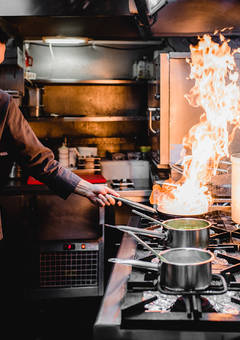 Chef's Creations
Get to know our dishes!
Pork belly
Sweet potato puree, cucumber and beetroot
Grilled Squid
Mashed potatoes and beetroot mayonnaise
Salmon pappardelle nero
With carrot
Octopus "à lagareiro"
Parisian Onion and Potato Jam
Octpus risotto
Dehydrated parmesan and roasted peppers